Sisanda Mbana
is undoubtedly the queen of the hive.  She won her first award at the Ceramics SA Regionals Exhibition in 2008.  The SANG Iziko Gallery then bought it for their collection.  She has since won numerous awards and accolades.  Her bowl has been depicted on a SA Postal Service stamp series along with other local ceramicists.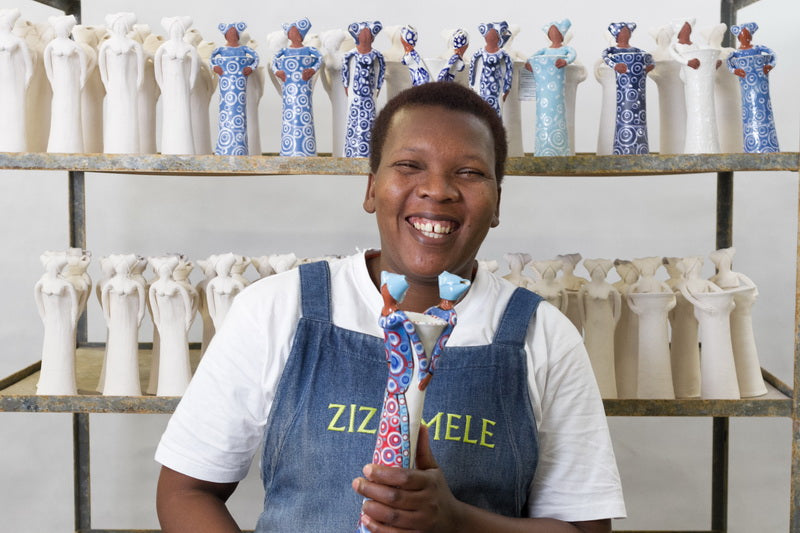 Vuyelwa Katshwa
Is one of the original Zizamele artists who was trained on the Learnership in 2008. Very early on, she started making her range of Ubuntu inspired vases and candlesticks. She left Zizamele during the pandemic but we are delighted she has returned to us!
Her vases are more beautiful than ever and are the top selling items at our Watershed store.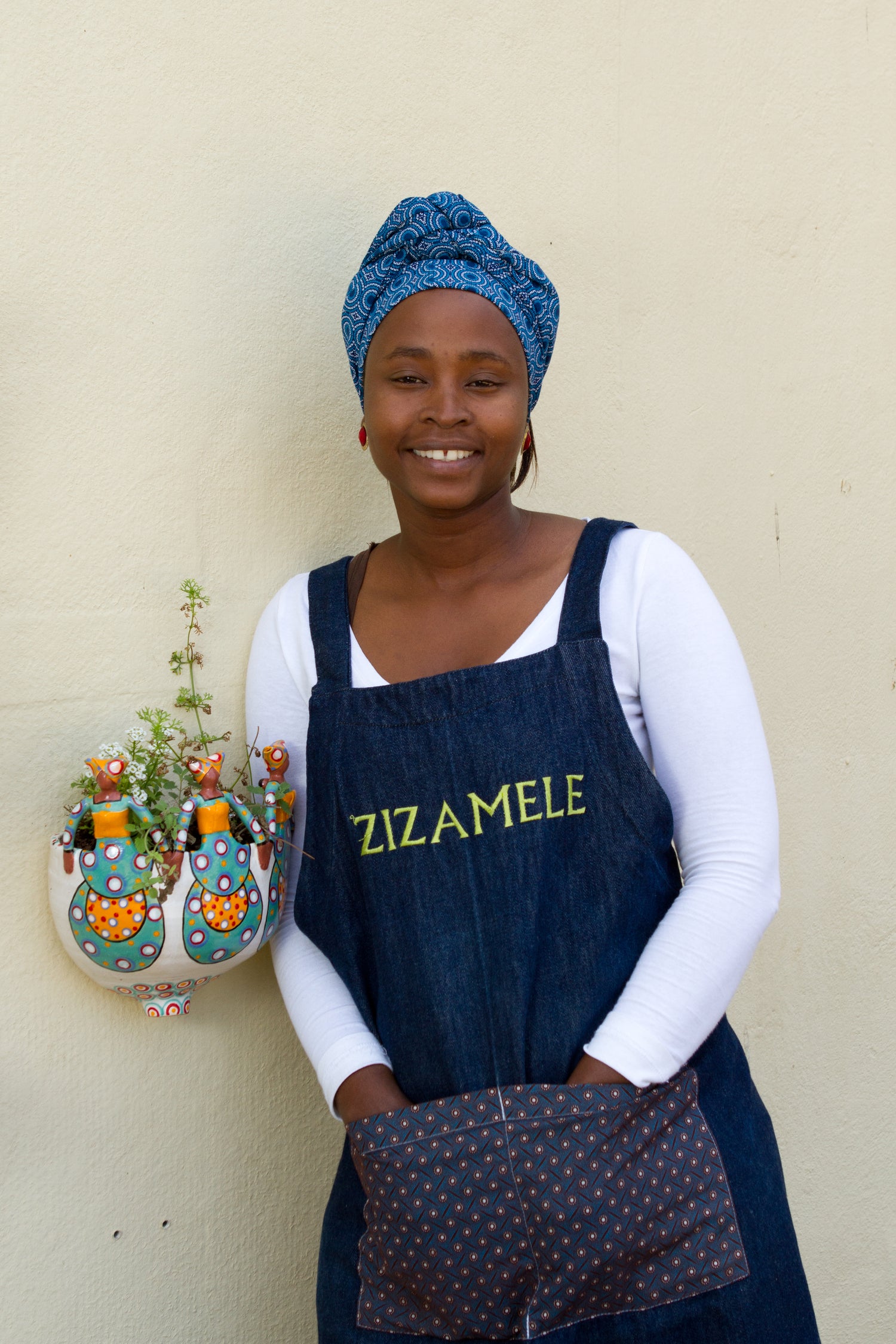 Pumeza Koshe
Pumeza Koshe joined Zizamele Ceramics when we got an enormous order from The Netherlands for 1200 items.

She is Vuyelwa's niece and helped us pack the order in record time. Going forward she has become our expert packer and logistics person.

When you receive our products in perfect order, you can thank her, as she is an absolute perfectionist in making sure nothing breaks on its way to our clients.

Pumeza has also completed a computer course and is on board with various admin tasks that make her completely indispensable. What a gem she is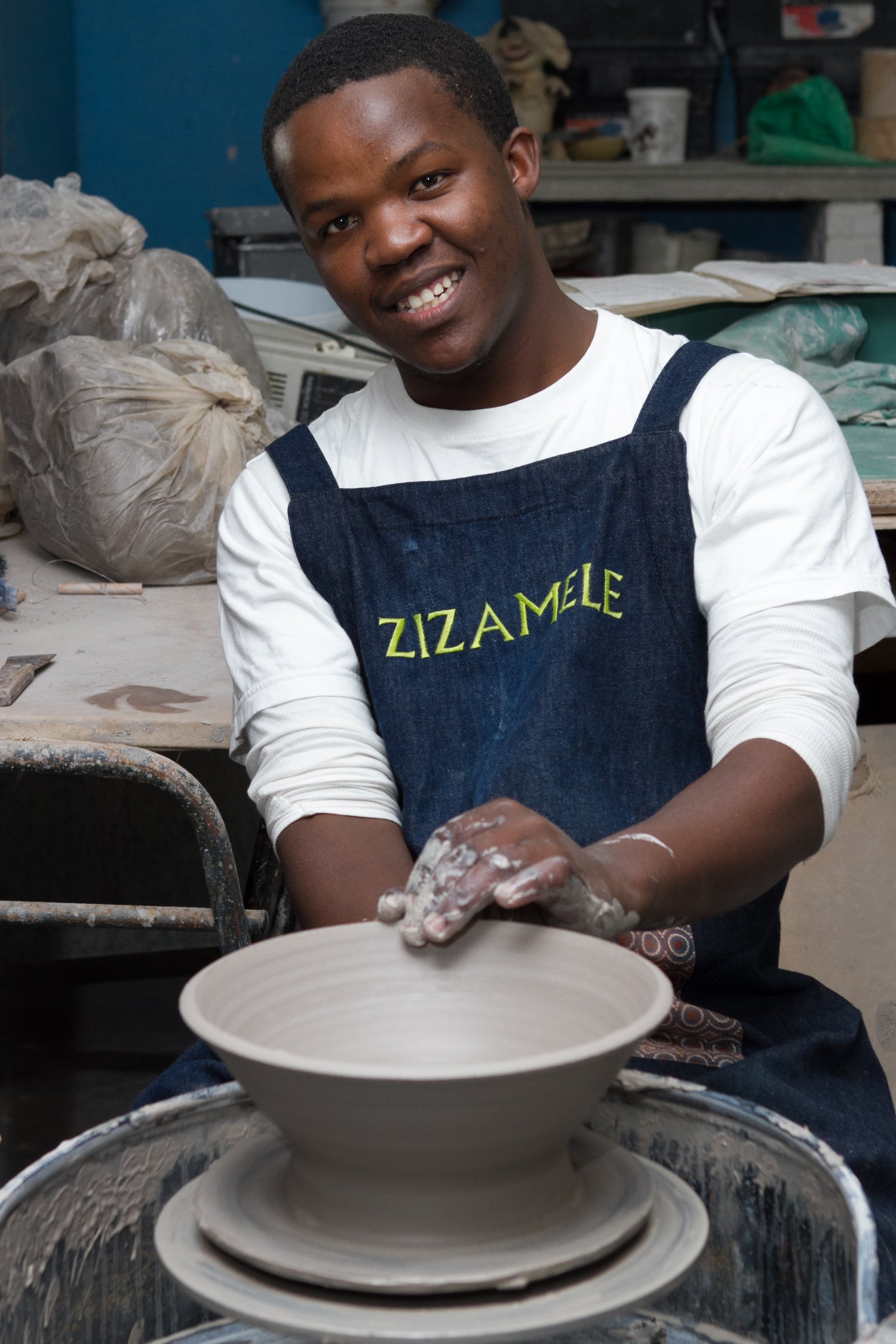 Songezo Mrwebi
Songezo has been at Zizamele since he was 18 years old. He was lucky to be trained on the pottery wheel at Ceramic South Africa's "Noordhoek Pottery Village" in 2013. Here he got excellent training from Lissa Claasens, Wiebke Von Bismarck as well as Ralph Johnson in various ceramic skills.
He is still throwing all the Zizamele bowls and has his own range of Oil Burners, Big 5 T-lite Candles and the Zebra Handmade Jugs and bowls.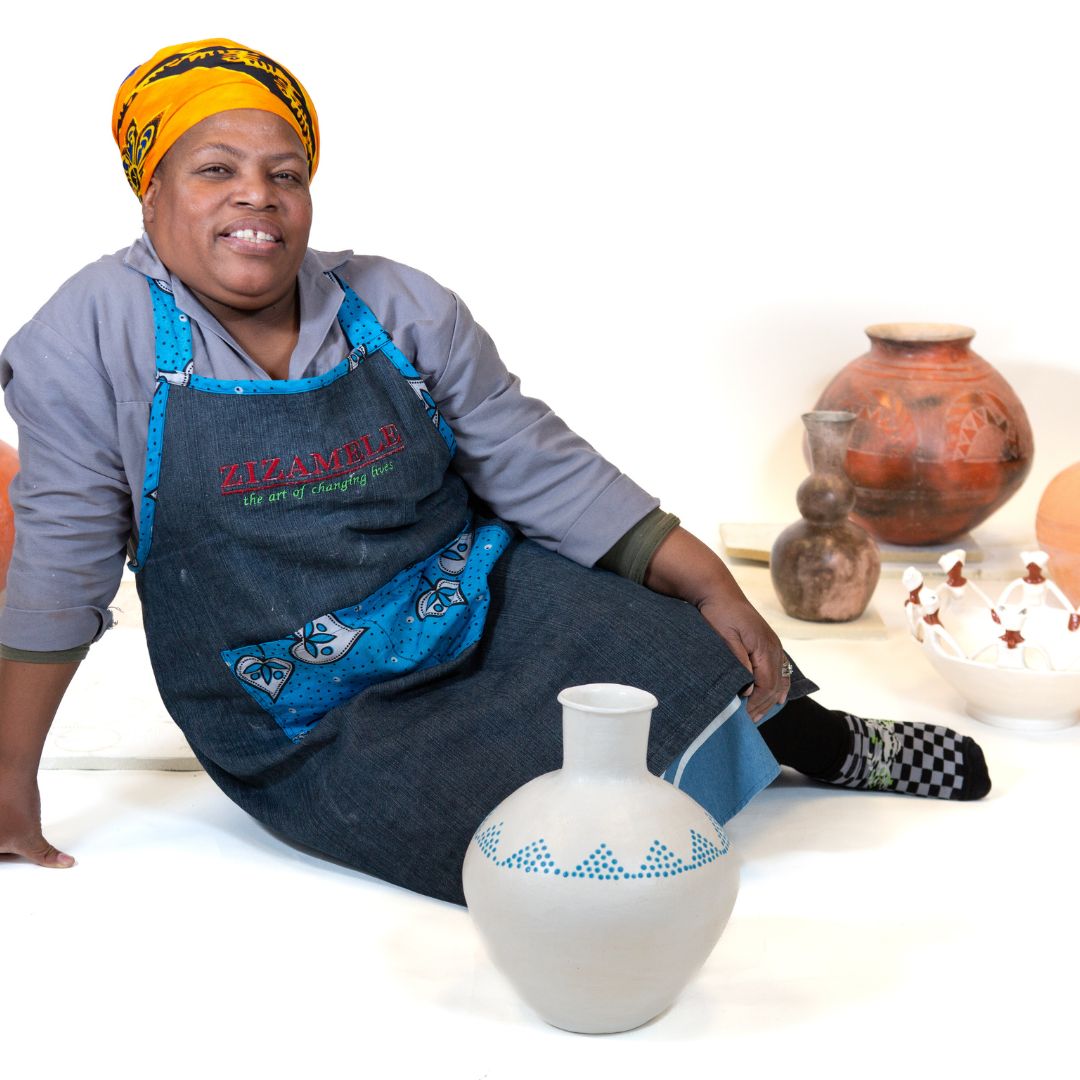 Nkuli Sam
Nkuli has been a ceramist in the Cape Town area for many years. Her handbuilding skills are vast and she is a careful and painstaking artist with incredible brush skills. She is responsible for the Standing Angels, the Hanging tiny Angels, the Metallic on Charcoal range and the Women of Africa range.
All of these are unique ceramic creations with her unique colour palette and that indefinable "Nkuli" stamp that we at Zizamele and her large fanbase just love!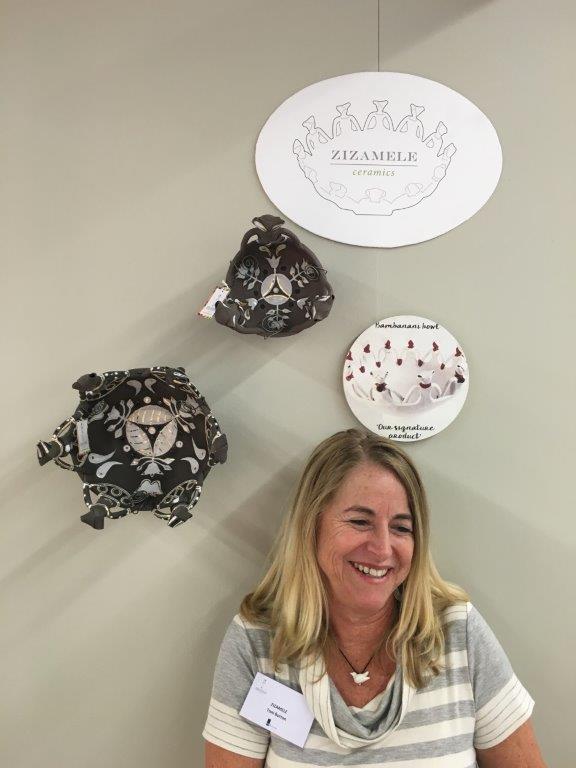 Toni Burton
Toni Burton, whose background is in Higher Education, started Zizamele Ceramics in 2008.

After studying Fine Art (with Ceramics as a major) at Michaelis School of Fine Art at UCT, she taught high school art and ran a home teaching studio for children and adults for many years. During this time she raised her 3 daughters.

She then became a Ceramics lecturer at College of Cape Town and progressed to False Bay College where she ran learnerships in Craft Production. The final cohort of students were granted an extra 6 months Learn & Earn opportunity and together some of the students and her started Zizamele Ceramics.

Toni's family were all entrepreneurs who owned their own businesses, so she had an instinctive understanding of how to guide the business to success. Numerous awards along the way have made the signature range of Ubuntu Bowls and related products firm favourites at home and abroad.

While Product Development is her first love, she declares herself an educator at heart and is thrilled to be teaching ceramics again from the Zizamele studio!